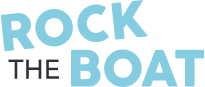 NEAC 2019 is an opportunity to drive real change as the Royal Commission into Aged Care Quality and Safety unfolds and a National Plan on Elder Abuse is drafted.  
With speakers being progressively announced (click here to find out who so far), our inspiring line-up of international, national and local experts will attract more than 500 delegates from across Australia to collaborate on the issues associated with elder abuse.  
The theme, Rock the Boat, means we will harness their insight, creativity and passion to challenge the status quo and drive action to end elder abuse.
Click here to register.